RayaVPN is a Cheap VPN with Premium Features
You can use a free VPN if you wish. But hey! Look at these cool features you can get for only $1/Mo (billed for 1 month). Try with 30 days money-back guarantee.
The Key Advantages of RayaVPN
Some of the Amazing Features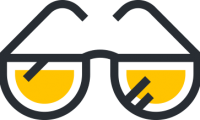 Hide Your IP
Your original IP address will be replaced by an IP address from the RayaVPN network, making it impossible for websites to track your online activity.
At the same time, that very same IP address will be shared with all other users on the respective server, thus extending your anonymity and making it impossible for the IP to be traced down back to you.
Highest Encryption Available
Our VPN servers have been designed and engineered in a way to communicate with any device in the most secure way available.
So whether you are connecting from your iPhone which uses its native IKEv2 encryption method or you've just loaded a Linux distribution on your Raspberry PI and connect through OpenVPN, you will have the most secure connection possible with RayaVPN.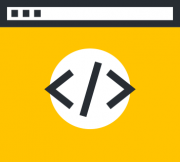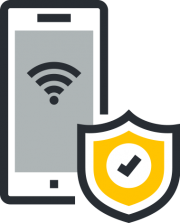 Wi-Fi Protection
When you use a public WiFi connection (say at a café or at the airport), your entire browsing activity could be monitored and spied on. On top, all your data – including your most sensitive details, such as your credit card info – can be easily stolen by hackers.
Using a top-class 256-bit encryption technology, RayaVPN protects your privacy and secures you online, even on public WiFis.
Strict No Logs Policy
Logs are files or pieces of information stored by programs to aid debugging but also tracking. Although it's a common thing, this is actually a feature which a developer can choose to implement or not.
Our servers keep no logs. We don't track your activity over the Internet. There's no way someone could track you back after you have visited a certain website on the Internet if you were connected to a RayaVPN Server.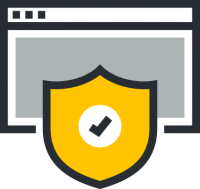 Multi-platform Apps, for All Your Devices
Secure your digital lifestyle, on all platforms and devices with RayaVPN for iOS, Android, Mac and Windows. Online privacy is one click, tap or swipe away!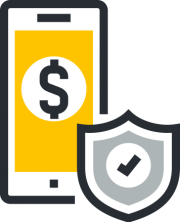 Secure Transactions and Conversations
RayaVPN always puts your privacy first and protects you against data miners and hackers.
Your online activity will be encrypted with the 256-AES bit technology, the most efficient out there. Thus, nobody will be able to sneak a peek into your private conversations, bank account number or online transactions while you are connected to public Wi-Fi networks (or any other kind of network).
Global Servers
RayaVPN has over 200 VPN servers in over 7 most popular countries and these numbers keep growing. This means you will be able to swap identity with one of those traffic servers and access otherwise geo-restricted content.
Furthermore, our team is constantly looking for reliable datacenters to partner with and we're even working on developing our very own datacenters, thus assuring a continuous growth of our network.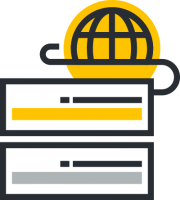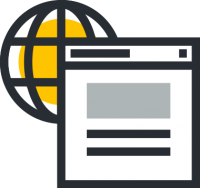 Access Restricted Content
Whether you wish to access certain sites from your university or workplace, stream your favorite online TV shows at home or maybe live in a non-democratic country, you must have encountered at least once the problem of censored or geo-restricted content.
Using our secure VPN servers, you gain access to content from all over the world. Unblock Facebook, YouTube and many more with RayaVPN!
More than 200 Worldwide Servers to Choose From
We are constantly expanding our server park to give you unlimited access to geo-restricted and anonymous access from all over the world.
Protect All Your Devices
RayaVPN provides you with top-class, Germany-made software for online privacy, available on all devices and platforms: Windows, Mac, iOS and Android. With the same account, you can protect up to 2 devices at the same time.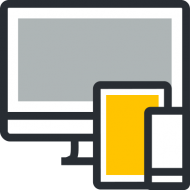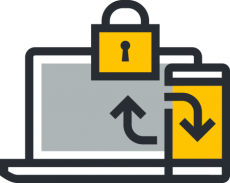 Block Online Tracking
Almost all websites on the Internet incorporate tracking mechanisms. With these, site owners try to understand your behavior as a user, so they can adapt their content to what you look for online and thus boost their sales.
Tracking is so popular nowadays that there are specialized companies that do only this. RayaVPN's feature will block online tracking by removing the website elements that contain tracking codes.
Block Malicious Content
There is a large amount of threads on the Internet, starting from sites that host viruses to sites that imitate something you are familiar with just to get your personal information like credit card details.
RayaVPN's malware blocker will verify the URL of the website which you are requesting to make sure it's safe for you. Our server checks this against a public database, replicated in our environment so we can control the anonymity.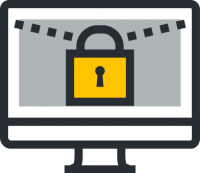 1-Month

2.49/mo Save 59% $1/mo


BILLED MONTHLY



200+ Servers from 7 Locations
No Restrictions, No Logging Policy
Unlimited Speed and Bandwidth
30 Days Money Back Guarantee
24/7 Live Chat & Email Support
6-Month

2.49/mo Save 59% $1/mo


BILLED EVERY SIX MONTHS



200+ Servers from 7 Locations
No Restrictions, No Logging Policy
Unlimited Speed and Bandwidth
30 Days Money Back Guarantee
24/7 Live Chat & Email Support
1-Year

2.49/mo Save 59% $1/mo


BILLED EVERY YEAR



200+ Servers from 7 Locations
No Restrictions, No Logging Policy
Unlimited Speed and Bandwidth
30 Days Money Back Guarantee
24/7 Live Chat & Email Support